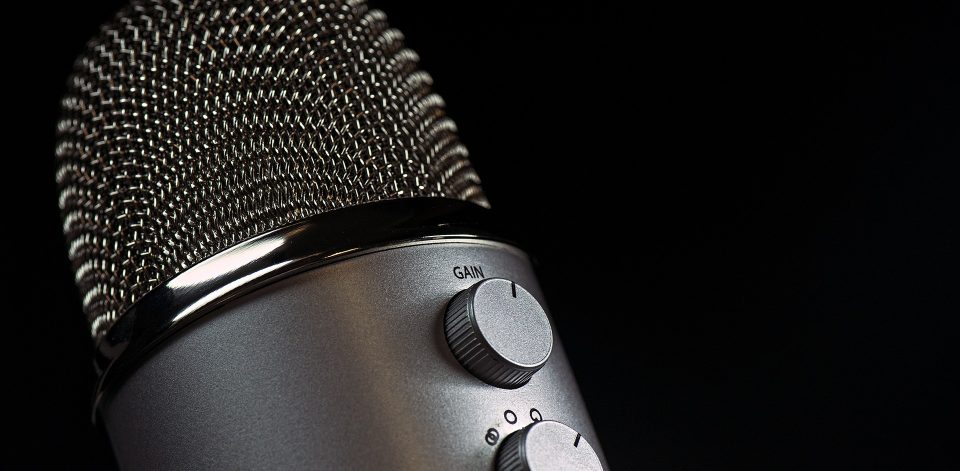 By Kevin G. McDonald on March 20, 2018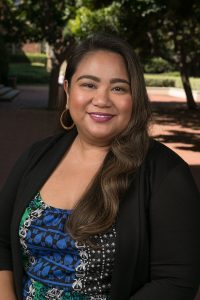 Dr. Lisa Felipe is the Director of the Excellence in Pedagogy and Innovative Classrooms Program (EPIC) at UCLA. EPIC, made possible by a five-year grant from the Andrew W. Mellon Foundation, is a program committed to creating opportunities and dialogue around Humanities pedagogy for graduate students and faculty. Having received her PhD in Comparative Literature from UCLA in 2013, Dr. Felipe has extensive experience with research, teaching, and pedagogy development.
I recently sat down with Dr. Felipe to discuss, among other topics, her personal trajectory to serving as the Director of EPIC, to learn about the program's most recent efforts to serve the graduate student and faculty communities here at UCLA, and to discuss EPIC's relationship to the Digital Humanities and how that is being realized at UCLA with the Center for Digital Humanities (HumTech). Dr. Felipe also generously provided a teaser of what to expect at the Inaugural EPIC Conference coming up on April 5th and 6th in Royce Hall at UCLA.
In addition to illuminating the mission of EPIC, the conversation yielded some very candid insights into both Dr. Felipe's and my own pedagogical formation, as well as the realities of the job market and career opportunities beyond academia for PhDs.
It would be great if you could share a little about your background and what brings you to EPIC.
It's kind of like a long circuitous route. I mean I've always been interested in teaching pedagogy and teaching in general. I've been teaching for as long as I can remember. I started tutoring when I was in Middle School so I've had this long love affair with teaching for a very long time, and in fact my motivation for coming to grad school was so that I could teach.
I was an Education major at some point in college, but I decided once I kind of dabbled in research that I really liked the research aspect of it too so I transitioned to being a Comp Lit/English major as an undergrad. I took a couple of years off and worked for non-profits. All the non-profits I worked for are based in schools and had a student services dynamic to it, and so I've always been in the realm of teaching. So when I came to grad school I thought it was a really good marriage between my interests in research and my interests in teaching.
I've always really kind of emphasized my training as a TA and I've really wanted a lot of training that may not necessarily have been available when I was starting out as a TA. So you go through grad school which takes a long time. I was on a traditional path in terms of going on the market, writing a dissertation, and …. I went on the market for maybe, like hardcore, like three or four years. I had a few MLA interviews, never really got that far, even though I applied to so many schools and you realize when you receive these letters back that you're applying for a position that 400 people are also vying for, for a postdoc that pays you $40K per year and makes you move across country. So that life wasn't very realistic for me, especially as I've gotten older and met my husband and got married here. It just wasn't a sustainable life, being on the market and adjuncting.
For the last couple of years I was on the market, I was at the same time applying to non-academic jobs, and I was fortunate because I had some non-profit experience. I've taught in non-higher education environments before, so I leaned on those past experiences to start thinking about what might be a good fit for me and EPIC came up out of the blue. I applied for the position and here we are today. So I'm really excited because I get to do some of the program management and building up a program that I was used to in a non-profit organization. This is kind of the classic non-profit mode: small resources, you have to be creative and you have to think about collaborations across the board, not just the people you directly serve, but the people within the community.
So all of these skills are coming to bear now that we're trying to build a coalition around teaching and trying to get not just ladder faculty involved, but lecturers as well as TAs who have never really had the opportunity. I've been here for quite some time now, over 10 years, there has never been the kind of opportunity that EPIC presents where graduate students can sit in a room with faculty and really share ideas in a democratized environment where they're "Fellows." We call the participants of our Seminars for Teaching in Excellence, "Mellon EPIC Fellows". They bring all of their experiences to bear and they get paid. They get a research grant and everyone has the same funding.
Apart from that, what's really exciting about EPIC too is that we get to try to build relationships with partners within campus, but also outside campus with our pipeline to the Humanities where we're working with community colleges to strengthen the transfer pipeline from community colleges into the Humanities.
Can you share a little bit more about EPIC and its History? How did EPIC come up out of the blue for you?
David Schaberg, our Dean, and Maite [Zubiaurre], as well as Kathy Komar have all been involved in EPIC for quite some time. I believe Mellon had this opportunity and wanted to emphasize pedagogy and relationships with community colleges so they came to the Humanities division and approached the division and said we have funding, would you be able to create a program based around pedagogy, based around strengthening community college ties, 2 year and 4 year university and college ties.
I came on after EPIC had been approved for a grant. It's a $5 million, five-year grant. We have multiple programs that are ongoing. At the center of our programming are the Seminars for Teaching in Excellence [STEs]. These are 12 seminars which are offered within four years, so the last 4 years of EPIC. Roughly each quarter we have a different seminar, except for the past Fall when we had 2 seminars. So this first year we are focusing on pedagogical foundations in the Humanities.
The first seminars that we had were the Inclusive Classrooms Seminar, as well as the Writing Excellence Seminar. This quarter we're doing a Language Pedagogy Seminar, and then next quarter we'll be doing a Course Design and Assessments Seminar. And again, like I mentioned, these seminars are co-led by faculty and they are populated by 8 UCLA Faculty, 2 Community College Faculty members, and this year we're partnering exclusively with Santa Monica Community College because it's our largest feeder school, but next year we will be opening that up to other area community colleges. So 8 UCLA Faculty, 10 Graduate Students, and 2 Faculty from Santa Monica College.
This is inclusive of the History department because History, at many institutions, is seen as part of the Humanities. Technically they're part of Social Sciences, but especially with Mellon they wanted History to be part of that because their definition of Humanities includes History. We're working with Musicology as well. And so all of the Humanities departments, plus Musicology and History. So that's how we recruit.
That's really the centerpiece and next year our offerings change a little bit. We're going into thinking about Humanities curriculum and perhaps redesigning Humanities curriculum to include these interdisciplinary tracts and so next year we will be offering Medical Humanities as a seminar, and then Environmental Humanities and Digital Humanities. Then in the Fall of 2020 we will also offer Urban Humanities. All of these are now thinking about what might an interdisciplinary program with these topics in mind look like at UCLA.
I noticed you have a conference coming up. I'm wondering if you can talk a little bit about EPIC's Inaugural Conference.
I was actually working on that conference right before you came in! Our conference is really showcasing the investments of EPIC. We have the community college, community engaged teaching aspect of it, and then we have the pedagogical aspect of it, and then we will also have one STE on it, a conversation about pedagogical training and professionalization for graduate students. So it will be on April 6th, and it's open to all so please let everyone know.
April 6th is when we will have the full conference proceedings, but we will have a keynote the day before on the 5th. Our keynote speaker is Vice Chancellor Jerry Kang on the first day, and then we have a keynote speaker on the second day, Lynn Pasquerella, who is the President of the AACU, Association of American Colleges and Universities.
We're excited because it really showcases, especially with our keynotes, our investment in inclusive pedagogy because we want to create the kind of environment where inclusive pedagogy is not a pedagogical aside, that it becomes part of the way we think about teaching in the Humanities classroom, or any classroom here at UCLA in general.
One of the panels we have on the 6th will be focused, again, on inclusive classrooms. Another panel will be on teaching and technology, so a more Digital Humanities bent, and then we have a panel on engaged teaching where we think about the community at large and how our teaching and scholarship in the Humanities can be brought to bear and how we can collaborate with the communities that we serve. And, finally, a conversation with graduate students, UCLA faculty, and a couple of folks who are interested in professionalization of graduate students within academia and also outside of academia. It will be in Royce 314. I's a full day on the 6th, then the afternoon of the 5th.
Can you talk about the relationship between EPIC and UCLA's Center for Digital Humanities (HumTech).
Our main collaboration is through our new Instructional Designer, Dana Milstein. Apparently she is the first Instructional Designer based in the Humanities who is just an Instructional Designer. One of the main goals of EPIC is to create a resource that will live on after EPIC.
HumTech will be collaborating on the projects that Dana will be doing with this large EPIC deliverable, and also through her work with the STEs. So all of the STEs have a project based product that they have to produce at the very end of the 10 weeks. So part of what Dana needs to do, and what we need to do, is to figure out how to translate these resources that come out of the STEs and to add that into this larger resource tool that we will be creating. We hope this tool to be dynamic. We hope to not just have the products of the STE adapted to fit what will probably be an online resource, but also it will house resources, videos, perhaps even a whole set of training modules for instructors to be able to think more about their teaching and find resources for any kind of project they may have.
HumTech is an important partner in creating this tool to ensure that it is useful, inviting, and easily navigable. We want instructors to come to this space online to find anything from quick tips and stimulate classroom discussion first day ice breakers to deep dives on existing scholarship on various pedagogical approaches. HumTech will also help us ensure the the platform that the tool is built can be flexible enough that it can last well beyond the life of the EPIC grant.
For example, say you are a TAC (Teaching Assistant Coordinator) and you would like to include a unit on inclusive classrooms in your syllabus for a 495 course, we hope that through this tool a TAC can search and look at materials that they can use for this 495 course. Same thing with departments, if any department would like to train or would like resources to help their faculty members with a certain kind of pedagogical framework or topic, then this would be a place, a kind of one-stop shop for resources.
Is there anything maybe you've learned since stepping into the EPIC position as an administrator that you'd like to share? Any insights?
I've learned a lot of things. First, I've learned how a large university like UCLA works. Having been a graduate student and a lecturer here at UCLA, it's really a totally different experience being an administrator and thinking about how to create a sustaining program within the structure of the university, which can be very challenging because it's large, it's bureaucratic, but at the same time it's really exciting because there are a lot of units here who are really doing the same exact thing.
So I find that my collaborations and working with the folks in South Campus with CEILS (Center for Education Innovation and Learning in the Sciences), and with other folks who are thinking about pedagogy, whether it's Social Science, whether it's OID (Office of Instructional Development), whether it's CEILS in South Campus, whether it's the library, thinking about how the potential for collaboration with all of these really dedicated people is, to me, really exciting. And that's where we hope that EPIC will be a place where collaboration is welcome and a place where collaboration is necessary for us to build as a program, but also a place where we can enact sustaining and cultural change within the Humanities when it comes to attitudes about teaching, and support for instructors, faculty, TAs when it comes to teaching.
So I think the potential for EPIC for me is very exciting. I really like the format of the seminars, the Seminars for Teaching in Excellence, the STEs, because like I said before it really puts professor, faculty, lecturers, and graduate students all in one place. I think that each group can benefit from hearing what the other group thinks about teaching, approaches to teaching. These conversations are not necessarily happening on a sustained or institutionalized basis.
We hope that through these STEs we can change that a little bit. Because this is a lot of what we do at the university, right? Teaching! And our undergraduate students are savvy about the kinds of teaching they need, especially working with AAP (Academic Advancement Program), students, as you know, they come with an awareness of who they are, where they belong, whether they feel welcome or unwelcome, so they come with all of these rich experiences and for us to be able to channel those experiences and help students thrive in classrooms where they feel included, where they feel like it's equitable, where they have safe spaces to share their ideas, I think to me EPIC can help make more of those moments happen here at UCLA. You tell me… I'm curious to hear about your experience teaching and your experience when it comes to the emphasis on teaching. What's expected of you as a TA? What might you ideally want in terms of training as a TA. If you think that TA training helps when entering the market. Because that's a lot of what we're trying to do is help graduate students prepare for the market as well, whether they want to prepare for the academic job market or not, I feel like training in teaching will always be helpful.
In my experience, coming from Spanish and Portuguese, we of course have our 495 course and our TA training, but it's entirely relegated to language instruction, which is fantastic if you're going to be teaching languages, and we do and it's a great course in that regard. However, for any teaching experience beyond languages, we really don't have any formal training in our department.
I was fortunate enough then to teach English Composition with AAP and it was an entirely different animal for me because, not coming from English or Comp Lit, I never necessarily had any TA training in composition. I just went right into it. In terms of my TA training, it really came from my experience having taken those courses and then PLFing (Peer Learning Facilitator) for other instructors who I admired a lot and who mentored me when I started teaching at AAP.
My experience as a TA was similar too. I started TAing here the year after I entered. It was kind of crazy because at the time, the way that our 495 TA training course was set up, you're actually taking your 495 the quarter that you're teaching for the first time. It was difficult. I've taught before, but even then you're teaching undergraduate students who, for me at least, are taller than me, they look exactly the same as me. So there was like no distinction so it was difficult for me to create a professional persona with students who were almost the same age as I was.
I would have loved to have guidance in how to present yourself, these are the kinds things maybe you shouldn't do, or maybe these are the kinds of things you should do, on top of how to create discussion questions. Things like that are practical, but only part of what you have to do in the classroom. A lot of it has to do with presentation of material, a lot of it is making sure that students feel that their voice is heard in the classroom, etc. And I didn't get any of that training. And I've done the 495 for Comp Lit and I've also done the 495 for the Writing Program, so I had a couple of 495s under my belt, there was no graduate certification at that time so we were really clamoring for information and more guidance and didn't necessarily receive it in a sustained way, so a lot of times we TAs would exchange information, we would have our own meetings, share handouts and other resources, and try to create a space for us to vent frustrations and share breakthroughs in the classroom.
So hopefully EPIC can be a catalyst towards better TA training, better instructional training for faculty and UCLA as well. I think it's the sustainability part of it that really matters because we don't want to be a one-and-done kind of thing so we're trying to find ways to figure out how to create a more sustainable culture around teaching.
For any graduate students, faculty, or continuing lecturers who are interested in getting involved with the STEs or with EPIC in general, how can they go about doing so?
All of our information is on our website, http://epic.ucla.edu/. We are now currently in the process of recruiting for next year's STEs. So this quarter we're first going to start with the application process for the STE leads, so if you are a ladder faculty member or a continuing lecturer you can apply to lead one of our STEs for next academic year. Soon thereafter, by the Spring quarter, we're going to start our recruitment process for all of the STEs for graduate students and for faculty participants, so the Fellows.
We will have all of those dates with the information on our website as well. Any kind of way anyone wants to get involved with EPIC, all of our information is on the site. They can certainly contact me via email or phone. We'd love to collaborate with folks on our pedagogical projects.
---
Main photo (entitled microphone-mic-vocal-media-mike-1172260) used courtesy of Pixabay user Fotocitizen – used under the CCO Creative Commons license. (image source)  Image cropped for content.
Portrait picture of Dr. Felipe provided by Dr. Felipe.
---
Resources: