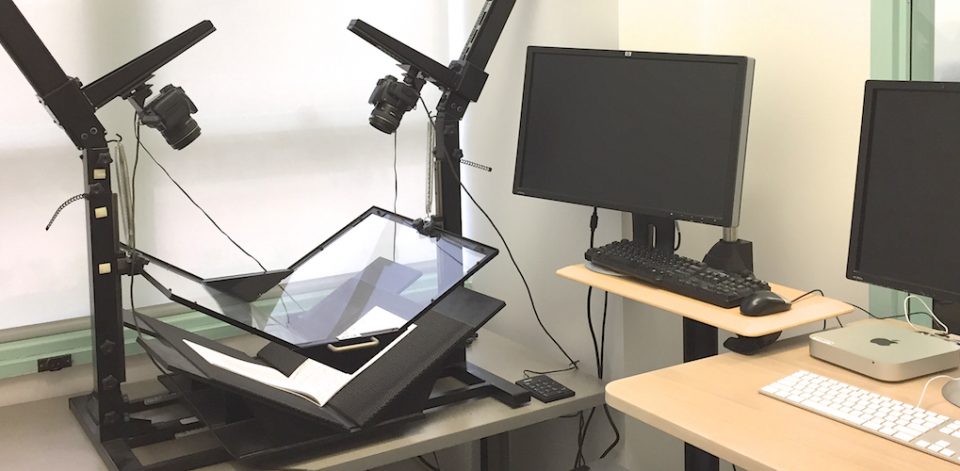 By Thomas Garbelotti on September 13, 2017
The Learning Lab @ Rolfe is the site of some exciting changes with the 2017 fall quarter. We'd love to have your feedback on any, or all, of these changes!
Book scanner

We've installed a large-format book scanner in the lab. This twin camera set-up works great for larger books. If you're interested in having us scan items for you, please bring them in!
New furniture and audio-visual tools

Over the course of fall quarter we'll be adding new furniture and audio-visual components, including a mobile lectern, mobile whiteboards, and a couple of large, cart-mounted mobile monitors.
With these additions, we can change the room configuration to meet your teaching and presentation preferences, and we can even raise the window curtains!
Lab times still available

There are still times available in the Learning Lab for Fall 2017. If you'd like to reserve the space for your class, or for another purpose, please refer to our web page for the Learning Lab @ Rolfe, or email e-mail our reservation coordinator at (cdhlabs@humnet.ucla.edu).