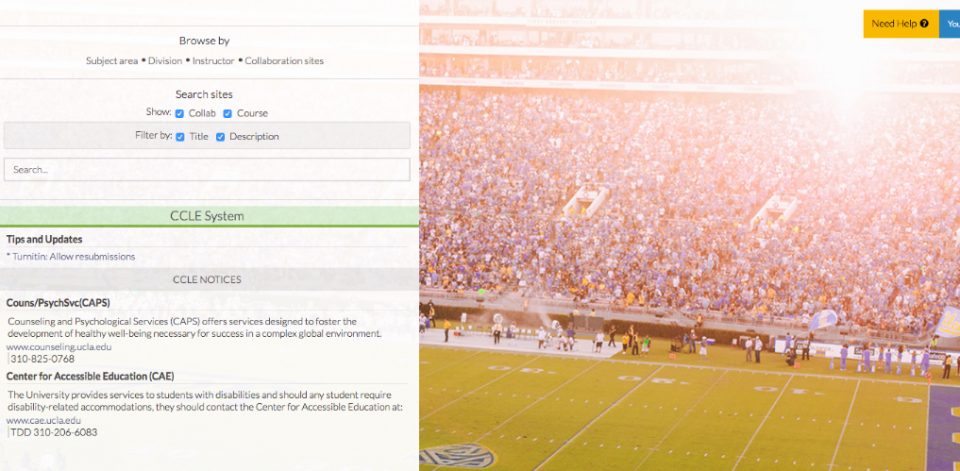 By Thomas Garbelotti on December 20, 2016
December 20, 2016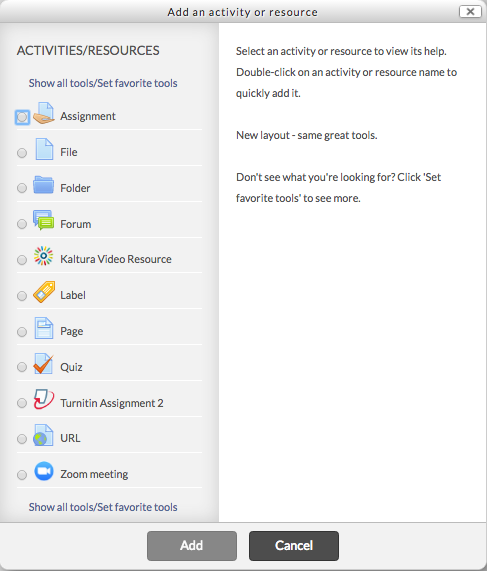 CCLE has released an new customization of the Moodle source code that dramatically improves usability.  A new, simplified activity chooser allows you to quickly access the items you use the most.
To enable the new activity chooser, please do the following.
Log onto CCLE.
Select the down arrow near your name, and select Preferences from the pulldown menu.
Under Editing options, click on Activities/Resources chooser.
Check the box next to Use the customizable activities/resources chooser.
Click Save changes.
To further customize your chooser
Add an activity or resource.
Click on Show all tools/Set favorite tools.
Click on the star next to each tool to favorite or deselect a tool.