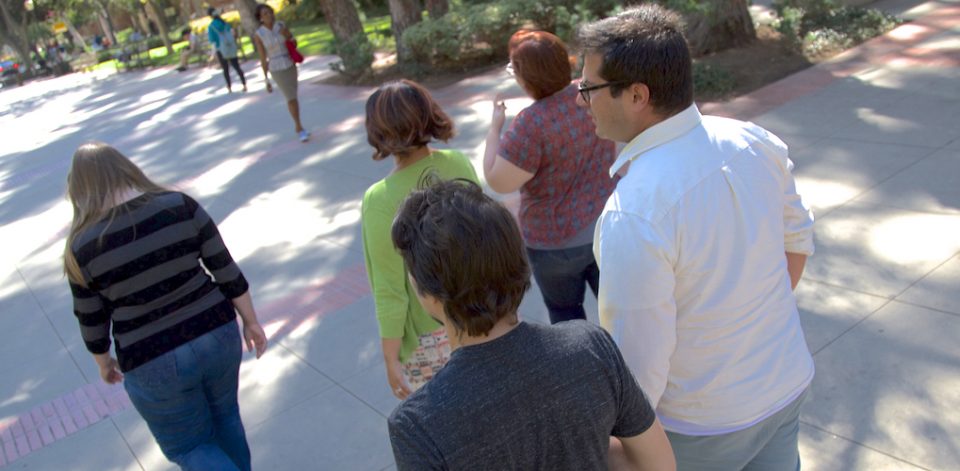 By Thomas Garbelotti on April 9, 2019
Humanities Technology is now seeking Research and Instructional Technology Consultants (RITCs) for 2019-20
Deadline for Applications:
April 30, 2019
Are you looking for a job that offers fee remissions and real-world professional training in a supportive team environment? Are you open to expanding your higher-ed tech skills? Come join us at Humanities Technology as a Research and Instructional Technology Consultant (RITC) for 2019-20!
Accepting applicants from any graduate program, with special interest in applicants from the Humanities Division or programs affiliated with the Digital Humanities Program.
What does a RITC do?
RITCs support Humanities faculty and TAs in the use of technology for instruction, and contribute to digital research projects. Develop technology skills, acquire project management experience, and network with faculty, staff, and students around research and instruction. Job duties include:
Supporting Humanities instructors' use of CCLE course websites;

Participating in research and instructional project collaborations undertaken by Humanities Technology;

Training and supporting Humanities faculty, instructors, and TAs in digitizing print, audio, and video media for online delivery

Providing drop-in and scheduled technical support to faculty with instructional or research questions; and

Researching and implementing best practices for instructional and research technology (focusing on the Humanities).
Humanities Technology offers three full quarters (AY 2019-20) of 50% employment, paid equivalent to a GSR (step 5-7) as well as in-state fee remissions and UCLA student health coverage. Re-appointment for an additional year is possible, assuming continued good standing and available budget; summer work is also an option.
Qualifications
Required
An interest in learning new technology skills.

All graduate students in good standing, who are eligible to work in the United States.

Availability for the full AY 2019-20 (Fall-Winter-Spring), and the week of September 16, 2019 (for training).

Eligible to work 50% time for the full academic year; if fee remissions are not sought, must be able to work at least 38% time (15 hours/week).

Positions with fee remissions require enrollment in a minimum of 12 units/quarter.
Preferred
Based in a Humanities department or a department affiliated with the Digital Humanities program

Expertise in two or more languages

Experience teaching undergraduates, preferably at UCLA and/or in Humanities

Experience using a learning management system

Computing experience in areas such as databases, network analysis, text mining, multimedia editing, GIS, 3D modeling, or web design

Interested in the use of technology in instruction and in digital scholarship and research

Interested in providing technological support and training to faculty and other graduate students.
How to Apply
Email a letter of interest and a copy of your current CV to Thomas Garbelotti (tom@humnet.ucla.edu) by April 30, 2019.   If you have questions on the position, please email, or stop in our spaces (1020 Public Affairs Bldg.) Monday – Friday, 9am – 4pm, and speak with an existing RITC!