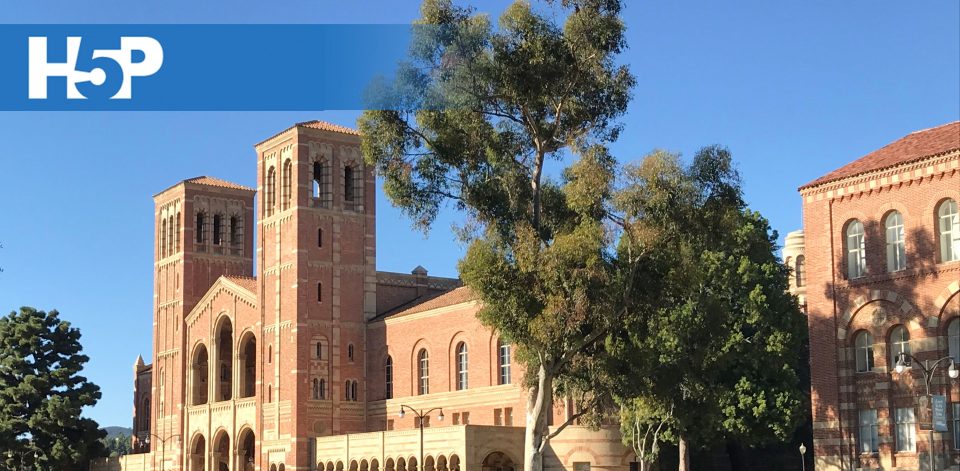 By Thomas Garbelotti on January 1, 2018
UCLA's Common Collaboration and Learning Environment (CCLE) has added a new interactive toolkit to its roster, H5P! 
H5P is a free, open-source library of learning content templates built using HTML5. This means that with H5P, instructors can create rich and interactive content efficiently in CCLE and other platforms.  H5P content is mobile friendly and responsive, which is great for students regardless if they are using computers, smartphones, or tablets.
Instructors can create, share, and reuse these rich and interactive web experiences such as presentations, quizzes, interactive videos, games, and more.  There are over 50 different ways to encourage student engagement; for more information on each and how they can be used, see our documentation at http://humtech.ucla.edu/instructional-support/ccle-activities-resources/h5p/. 
Not only are these reusable and sharable, but also they can be exported (in case the software is no longer supported in the future).  If you have any questions on H5P, and how it can be used to improve your course, let us know by contacting us at ritc@humnet.ucla.edu.
Below is a sample of one of the H5P content types, the timeline. This sample, and others, may be found at https://h5p.org/documentation/for-authors/tutorials.
---
References: