By Thomas Garbelotti on January 1, 2018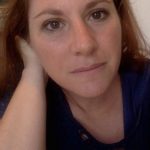 We are excited to welcome Dana Milstein, Ph.D., in her new role as an instructional designer for the humanities. Part of the Excellence in Pedagogy and Innovative Classrooms (EPIC) Program, Dana will be working with the EPIC team and with us here at HumTech.
Dana earned a Ph.D. in Comparative Literature at the CUNY Graduate Center, where she also completed a post-Master's certificate in Instructional Technology and Interactive Pedagogy. She has held academic technologist and faculty positions in the humanities at Yale and USC, and worked as a freelance curriculum designer for the W. W. Norton series for World Literature and Drama. Pedagogically, she loves to find intersections across the disciplines, and to find ways to integrate experiential learning and hands-on collaborative play into the classroom.
Initially trained as a classical saxophonist, Dana enjoys songwriting and learning new instruments. Her hobbies include Crossfit and endurance events, fiber arts, game design, and manuscript illumination. She is a specialist in musicopoetics, and publishes on anime, video game, and Steampunk cultures.
Dana will be joining UCLA on January 3rd, so please stop by either the EPIC offices (3317 Rolfe Hall), or here at HumTech (1045 Public Affairs) to say hello and welcome her to UCLA!