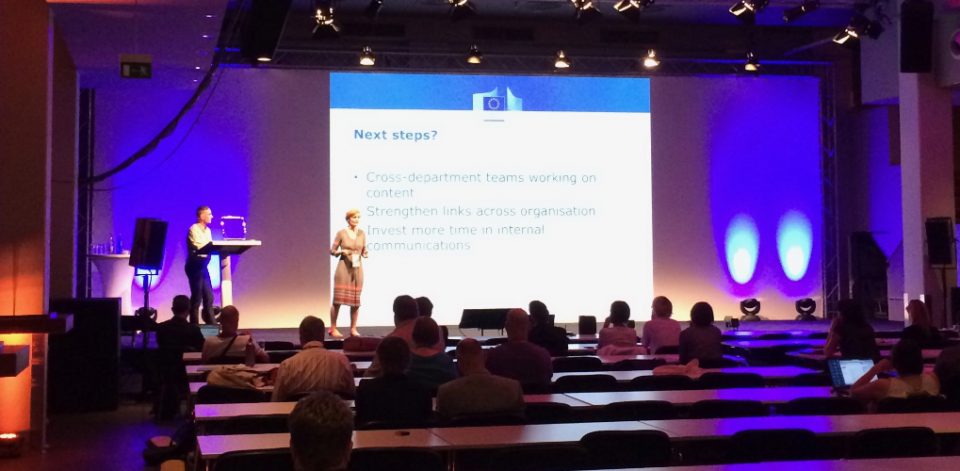 By Thomas Garbelotti on September 30, 2016

The International Association for Language Learning Technology (IALLT, http://iallt.org/) is a professional organization that provides leadership for the integration of instructional technology into the foreign language classroom. IALLT has released their list of webinars for the 2016-17 academic year, and the list looks great.  

HumTech will also be hosting a number of them in our main conference room (1040 Public Affairs), or at the Rolfe learning lab (2118 Rolfe Hall). Each runs about an hour, and space will be reserved for two hours. If people in your department would like to watch it together, please feel free to bring your lunch and we can have a casual conversation afterward.

October 18, 2016 – Promoting Student Engagement in a Hybrid Language Course (HumTech Conference Room)
November 2, 2016 – Integrating Google Translate to Support Language Acquisition for All Second Language Learners (Rolfe Lab)
February 16,2017 – Gain Time and Differentiate with a Flipped Learning Approach (HumTech Conference Room)
March 14, 2017 – Borderless Classrooms: Virtual Exchanges for Language and Culture Courses (HumTech Conference Room)
April 12, 2017 – Language Learning in Networks: Tools and Frameworks for Open Language Learning (HumTech Conference Room)
Please see our calendar of events for details on each, or email us at ritc@humnet.ucla.edu if you have any questions.