By Dana Milstein on February 13, 2018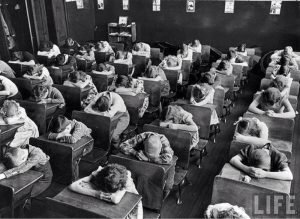 The Online Teaching and Learning Initiative is facilitating three Faculty Design Workshops for the Classroom Advisory Committee to solicit input for redesigning UCLA learning spaces that align with our institution's mission for inclusive, interdisciplinary, and technology-enhanced education.
Participants are invited to: critique renovated spaces at other institutions; gather into small groups to share concerns about configuration, accessories, and adjacencies relative to their course size, teaching style and discipline; and, finally, use tangibles to create a visual model of their ideal classroom.
Examples of some of these takeaways include the following.
Universal considerations for classroom design
Organic configuration (i.e., movable furniture, lecterns, and displays) to encourage more engagement between faculty-student and student-student;
Study spaces immediately outside the classroom for students to gather and collaborate (right now students huddle in corners or sit on the floor just outside the classroom);
Access to equipment like a scanner, to scan notes and in-class activities before submission at the class's end;
Microphones and outlets interspersed throughout the classroom without creating a "Battleship Education" model in which accessibility to these materials disrupts the shared learning experience;
Synchronous broadcasting for remote learners or students working in breakout rooms.
Regardless of discipline, faculty highlight "engagement" as a critical feature of classroom design
Encouraging "shy" students to speak, and promote comfort with stating what might be a "wrong" answer (working through solutions collaboratively);
Scaling-up the classroom;
Achieving different levels of engagement (i.e., lecture, large group collaboration, individual work, etc.).
Other enduring questions
The workshop facilitators fielded questions from the participants, including:
Which faculty and disciplines will be given priority for these spaces?
How did students' vision for modified classrooms differ from faculty needs?
The answers to these questions drive important considerations as this discussion advances.
If you have questions or suggestions, please contact Professor Jan Reiff at jreiff@ucla.edu.
______________________________________________________________________
Main Photo used courtesy of LIFE Photo Collection and Google Arts & Culture –used under the CCO Creative Commons Attribution 2.0 license.  (source: https://www.google.com/culturalinstitute/beta/asset/mining-town-pa/VAFAQIT1eCYI0w)