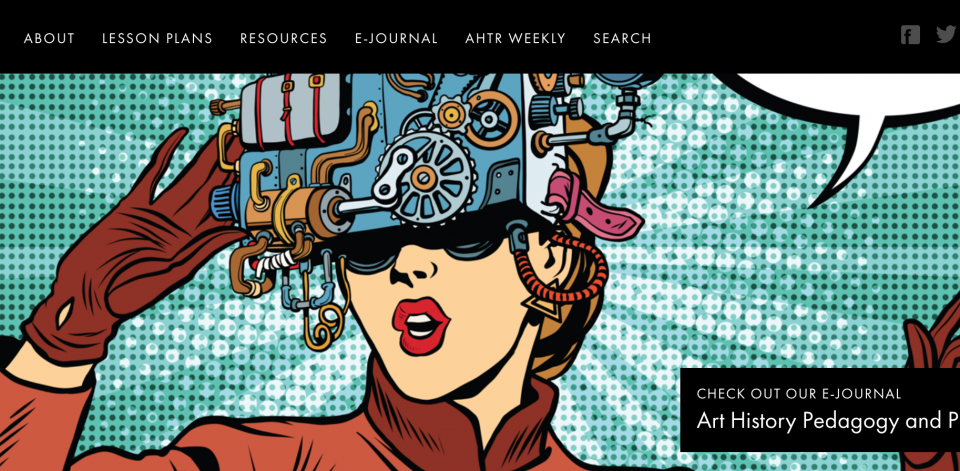 By Francesca Albrezzi on January 7, 2019
Art History Teaching Resources (AHTR) is a web-based platform that connects a diverse field of educators in art history, visual culture, and related fields. Begun in 2013 as a peer-populated resource to improve art historical instruction and raise the profile of teaching in the discipline, AHTR provides an evolving repository of adaptable lesson plans; a weekly blog of shared assignments, teaching ideas, and reflective essays; and publication of Art History Pedagogy and Practice, the only peer-reviewed journal devoted to scholarship of teaching and learning in art history.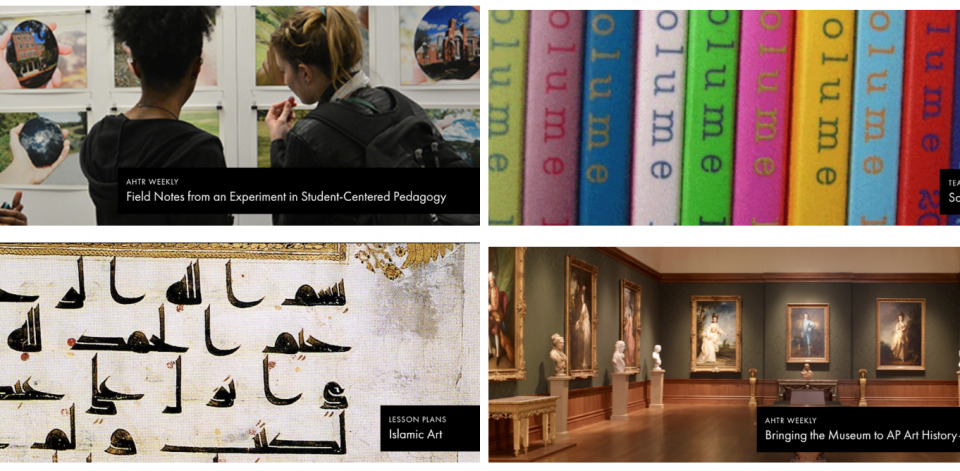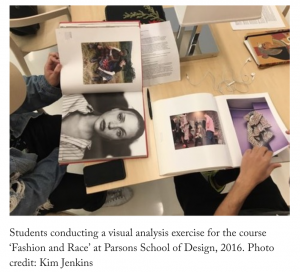 I joined AHTR as a Contributing Editor and Social Media Manager this past summer. When Kimberly M. Jenkins proposed a blog post entitled "A Digital Humanities Project: The Fashion and Race Database" this fall, it occurred to the AHTR managing editors that we should have a set of resources solely dedicated to Digital Art History. While many contributors in the past have written about using technology in the classrooms and for assignments (see "Digital Art History for Beginners: The Spreadsheet" by Nancy Ross, "Collaborative Definitions" by Alice Lynn McMichael, "Hybrid Survey, Active Learning, and Digital Exhibitions" by Gretchen Kreahling McKay, and "Navigating Space and Place: Digital Cartography in the Classroom" by Christina M. Spiker, to name a few), AHTR had yet to have a set of digital humanities and digital art history resources gathered together for users…until now!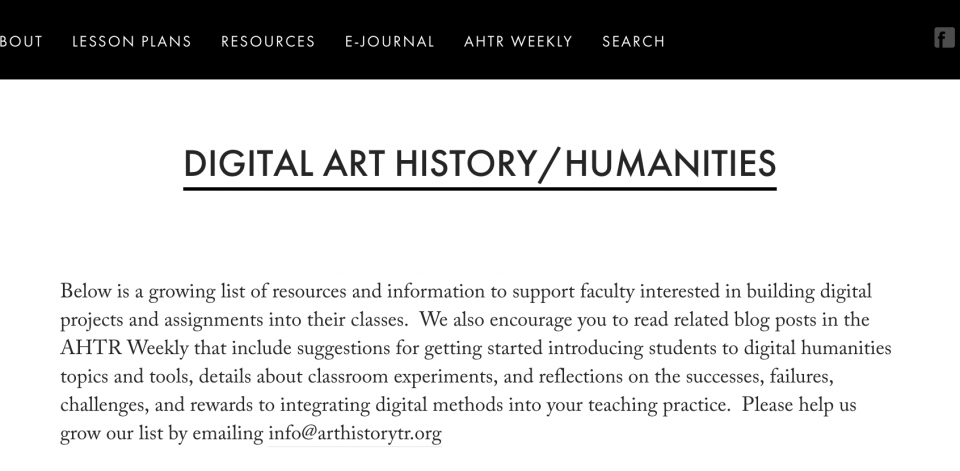 I'd like to share the launch of AHTR's new DIGITAL ART HISTORY/HUMANITIES Resource List, which contains journals, blogs and websites, workshops, training resources, readings, and projects to get you started.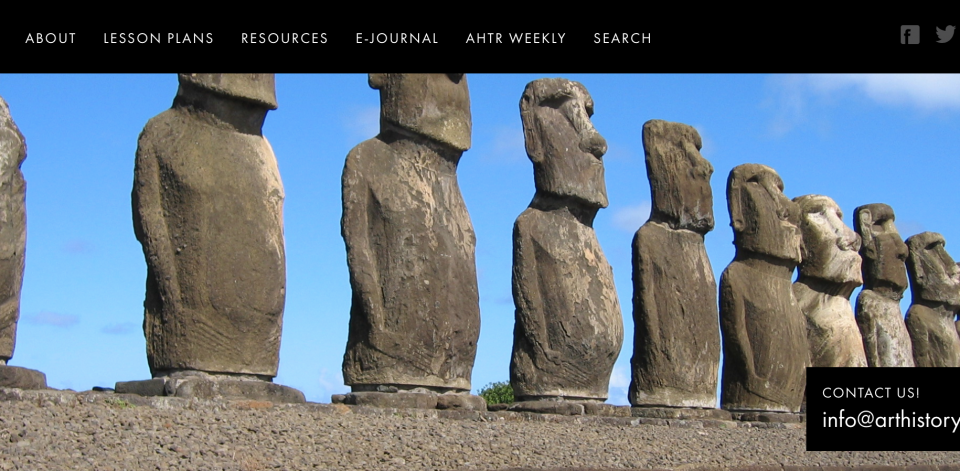 Please help grow our list by emailing info@arthistorytr.org or become a contributor to the AHTR blog or e-journal. You can also request to join the AHTR Facebook Group, which is a friendly and supportive environment that is very helpful for getting feedback on new assignments or ideas for your classroom.
---
All images are screenshots of the AHTR website, used with permission.
Resources