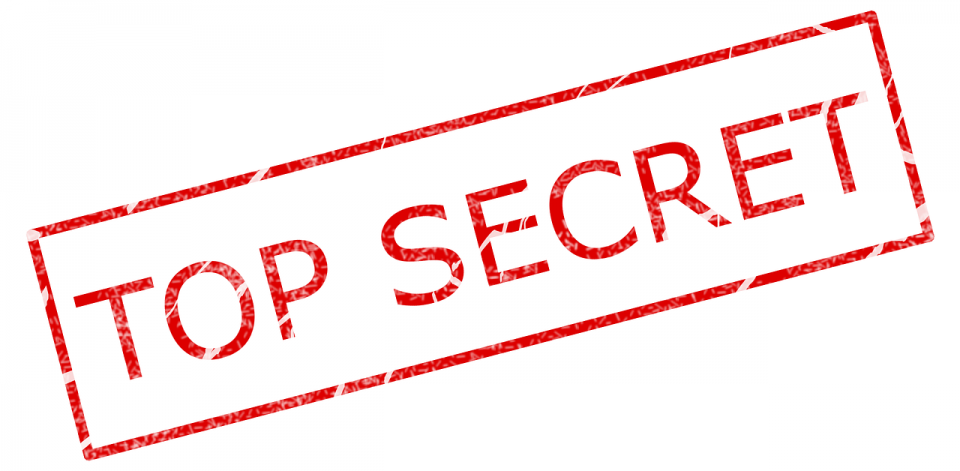 By Mahmood Khan on January 1, 2018
We've spent some time getting to know about H5P for creating interactive instructional content, so let us save you some time by sharing some of the worthwhile features we've already discovered. The H5P.org site has excellent documentation, from examples to video and text tutorials, including suggested use cases for some content types. However, some features are not documented, while others are only briefly or partially documented, or somewhat buried in the documentation. The purpose of this Top 5 list is to highlight those features that may be of greatest interest to those new to H5P.
1 – Aggregators
At the very top of the list are the 'Aggregator' Content Types (CTs). These are H5P Content Types that can include other H5P Content Types. Using them, you can build out individual learning modules as sequential, complex, layered, coherent aggregations of multiple different H5P Content Types. There are 4 'Aggregator' CTs: the Column (see 2, below), the Course Presentation, the Interactive Video, and the Quiz (aka Question Set). A fifth, the Questionnaire, is really a kind of pseudo-'Aggregator' (see 4, below).
This 'hidden feature' ranks at the top because the fact that H5P Content Types can relate to each other in various flexible ways is as powerful as it is hard to discover. Some CTs can include other CTs — we call these 'Aggregator' types. Some can then be incorporated into these, or be used separately on their own — we call these 'Integratable' types. Some can only be used on their own and cannot be incorporated into other CTs —'Standalone' types. And some can only be incorporated into other CTs and cannot be used on their own —'Component' types.
If you look over the chart we've prepared, you will notice a couple of things: First, the 'Aggregator' types can be further subdivided into those that only serve to integrate other CTs (the Course Presentation and the Column, aka the 'obligate aggregators') and 'Aggregators' that can be integrated into other 'Aggregators' (the Interactive Video, the Quiz (Question Set), and the Questionnaire). Second, information about which CTs a given 'Aggregator' can aggregate is quite variable. Before starting to build out composite H5P Content, look over the chart and the rest of the documentation to determine if a given type suits your purposes.
2 – Columns
The Column qualifies for number 2 on this list because its deceptively mundane name masks an astonishing reality — it is the most comprehensive 'Aggregator'! The Column CT can incorporate 26 other Content Types compared to 19 for the Course Presentation, 16 for the Interactive Video CT, and 6 for the Quiz CT. And it's also hardly documented on the H5P site. But, early testing by the HumTech RITC team suggests this might be one of the most popular of all the Content Types.
The other obligate aggregator, the Course Presentation, is extensively documented on the H5P site. It is one of their feature Content Types. It is H5P's analogue of presentation software like Microsoft Powerpoint or Apple Keynote, but serves to integrate H5P's extensive library of interactive content.
How does the Column compare to the Course Presentation? Similar to Course Presentation, the Column collates other Content Types. It differs in that it collates them into a scrollable and simultaneously viewable entity. This allows users to quickly scan the entire aggregate content module and visually situate individual pieces in the larger whole.
Like the Course Presentation, the Column could be used for lecture or other presentations but also could be ideal for outside the classroom lessons — both for the presentation of course material and for the collation of assessment activities. As such, it could be very useful for distance learning or hybrid courses.
3 – Components
The next hidden feature is a set of Content Types that can exist only in Aggregator Content Types. We call them 'Component' CTs. These are not documented on the H5P site and you only discover them when you start authoring 'Aggregator' content types. These types are: the Table, Link, Text, Image, and Video. This means, for example, that while the Chart is only a Standalone content type, you can put a Table only in a select number of 'Aggregators'. Good to know if you want to make these a part of your content.
4 – Special case components
The fourth hidden feature is another set of Content Types that, like those above, exist only in other Content Types. But unlike those above, these can exist only in a single other Content Type. They are a special case of 'Component' type and there are 8 of them.
The Course Presentation can contain something called a Continuous Text and Exportable Text Area. The Interactive Video can include the Label, Statements, Crossroads, and the Navigation Hotspot. Then there are the two Content Types that make the Questionnaire a pseudo-aggregator, the Open Ended Question and the Simple Multi Choice. These make the Questionnaire a pseudo-aggregator because the Questionnaire aggregates no other Content Types except these two specific to it alone.
5 – Not all are created equal
The fifth hidden feature is that CCLE currently does not support all the Content Types that can be created with H5P's online content authoring tool. (To access the tool, navigate to this page and scroll down to click the Test drive the authoring tool button.)
As of this writing, the features CCLE does not currently support are: the Agamotto(Image Blender), Arithmetic Quiz, Board Game, Contact Button, Counter, Facebook Page Feed, Find Multiple Hotspots, Fullscreen scroller, Greeting Card, Image Juxtaposition, Image Slider, Impressive Presentation, Personality Quiz, and Picture slider. Explore them at will, and if you like them, request that CCLE install them. Just be aware that they are not currently available on UCLA's CCLE platform.
Bonus!
And finally, our bonus hidden feature is of special interest for those looking to author or host content on their own blog sites using Content Management Systems like WordPress or Drupal. It is the H5P Content type Hub . If you begin to author H5P content on your own WordPress or Drupal site, you will quickly discover that specific CTs must first be enabled on your site, and there is no way to bulk download and upload Content Types from H5P.org.
However, H5P has a solution in the form of the H5P Content type Hub . The Content Type Hub is a plugin that gives you access to "a centralized repository for H5P libraries that makes it easier for content creators to discover and adopt new content types". Install it to avoid having to download and install H5P Content Types individually. Be aware, however, that the security settings on your server may not allow its installation! Check with your server administrator if you encounter difficulty.
---
Main photo courtesy of Pixabay (https://pixabay.com/en/stamp-top-secret-secret-2340247/) used under the CCO Creative Commons license.
References:
---