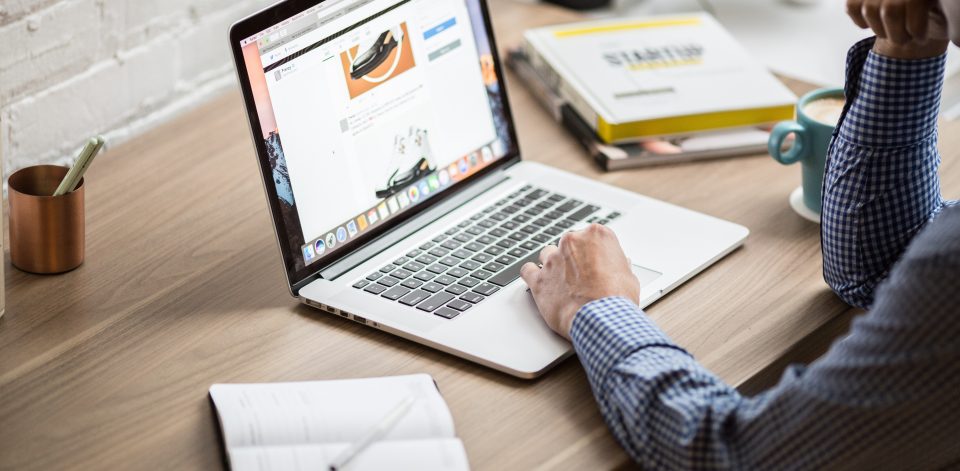 By CDH Guest Author on October 17, 2018
Written by Megan Reusche
Knowing how to write for the web is a very important skill to have in today's tech-based society. By understanding your target audience, formatting the article for readability and creating informative headlines, you can create a very user-friendly article for your readers. The higher the readability of your website, the higher your credibility.
Know Your Audience
Whether you're working on a conference blog post or uploading your latest research onto your website, it is important to know who your reader is, what information they are hoping to find and how to phrase your content in a way that makes sense. Not only does writing with keywords and everyday language help your readers understand your copy, it will also increase your SEO.
Some tips on writing for your readers include:
Using everyday language and jargon

Addressing the reader as "you"

Referring to the company or organization as "we"
Remember that your web article could be read by anyone from around the world, so using everyday language is important in order to increase the amount of people who can read and understand your writing.
Format the Article for Your Reader
While we often stress about filling up the white space of Word documents when formatting academic papers or newspaper articles, website writing is the exact opposite. It's better to leave more white space on your article because it encourages readability and allows readers to scroll down for the information they need.
Some ways to maximize white space and increase the readability of your website include:
Using bullets/lists to increase user scrolls

Breaking up segments with headings

Writing shorter sentences

Starting your lists with a verb

Including important information in the first paragraph  
The inverted pyramid will help you organize your thoughts in a way that is accessible to your readers. Include broad, need-to-know facts in your introduction paragraph and place specific, nice-to-know details in your following paragraphs. This ensures that the reader will know the main intention of your article before they continue scrolling or leave the page.
Create Catchy and Informative Headlines
Take the time to create a functional and eye-catching title because it will tell your reader what your article is about and will encourage them to click on the article. When brainstorming headlines for your articles, here are some things to keep in mind:
Avoid broad headlines

Tell the reader something useful

Focus on clarity

Place strong keywords in the front
By creating front-load headings, the reader knows the main purpose of the article right off the bat. It helps increase your SEO ranking and ensures that people click on your article. For example, Improve SEO Ranking Through Article Readability is a more effective title than Fix Article Readability to Increase Your SEO Ranking.
---
If you combine these three strategies in your web content writing, you will increase the number of viewers on your page and your articles will be more user-friendly and credible. If you want to learn more about which words you should avoid using in your articles, or if you want to learn more about SEO, you can find some additional resources below:
Photo courtesy of Pexels.