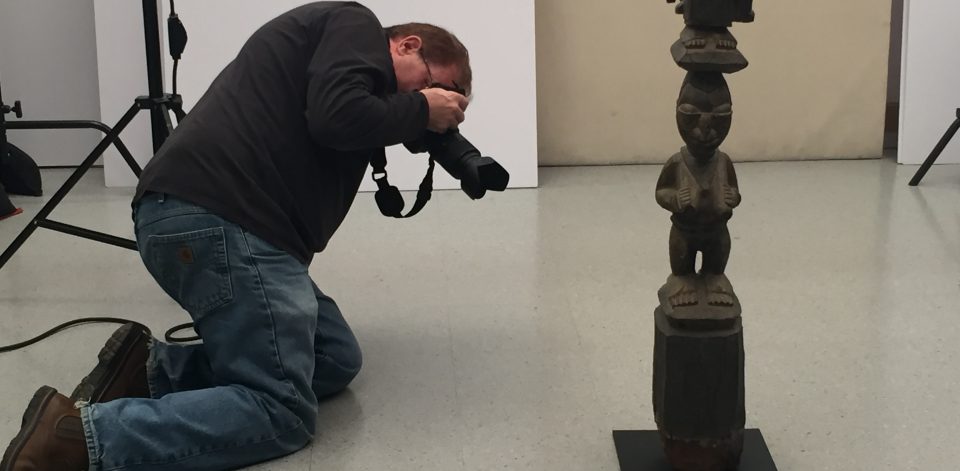 Website:
http://arthistory.ucla.edu/faculty-profiles/steven-nelson/
Principal Investigator(s): Prof. Steven Nelson, Art History
The arts of the Yoruba of Nigeria are amongst the best known and most studied in the field of African art history. From religious objects to architectural ornament, scholars have admirably connected art forms to the Yoruba cultural practices and social mores. However, for all of the focus on these art forms during the past half century, there is a dearth of attention to Yoruba architecture. The goal of this project is to broaden our comprehension of Yoruba art in situ and our understanding about Yoruba architecture, by building 3D models of of a pair of Yoruba house posts from the UCLA Fowler Museum collection and the architectural space from which they came. We also hope to give viewers some sense of the experience of moving through the Yoruba built environment, allowing us to experience the effect of Yoruba architectural decoration in its original settings.
We originally started this project during Spring 2016. However, the images that we had of the original space proved insufficient for modeling, and we had to wait until Prof. Steven Nelson was able to visit the original structure to take new photographs during Summer 2017. Now, during Fall 2017, we will hopefully finish modeling the space and virtually place the posts in it. HumTech staff are contributing project management expertise and 3D modeling expertise. Fowler Museum staff are providing images of its artworks and research assistance.