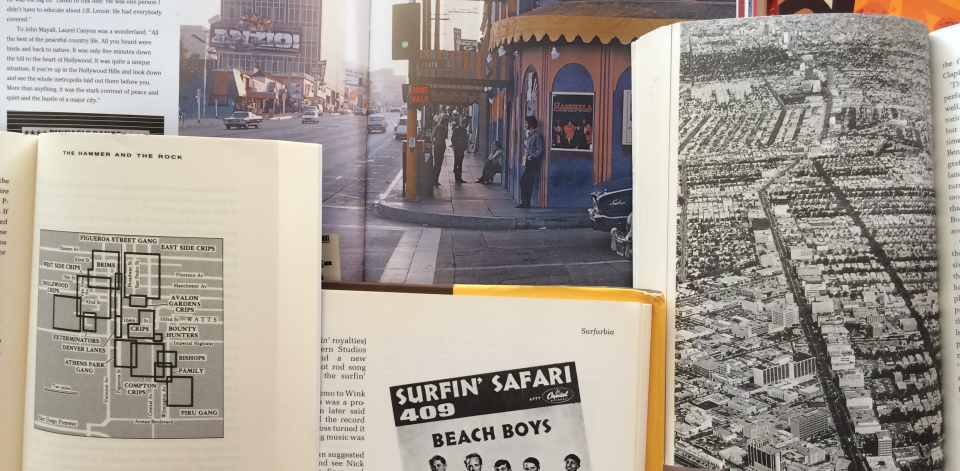 Principal Investigator(s): Rosaleen Rhee, Musicology
LA in the Sixties aims to map how the geographical layout, built environment, and spatial segregation of Los Angeles led to isolated incidents of racial contestation and musical development during the long 1960s. This project will explore: the folk- and psychedelic-rock scene of Laurel Canyon; the areas damaged in South Los Angeles during the Watts Riots; the changes that happened in Chinatown, Little Tokyo, and Koreatown after the Immigration Act of 1965; the beach scene, surf culture, and myth of Los Angeles created by The Beach Boys; the 1968 high school walkouts of Chicano students in East Los Angeles; acts of resistance on UCLA campus when Governor Ronald Reagan had Angela Davis fired in 1969; and finally, the drastic changes in ownership of Hollywood studios during the 1960s and 1970s.  The goal of LA in the Sixties is to create a web-based platform that can be used as an instructional tool as well as a methodology for conducting and spatially representing historical research.
HumTech is providing training in, and consulting on, digital mapping to Rosaleen as she develops her project content.