Reconstruction Revelation: New Research on the Romanesque West Facade of the Cathedral of Santiago and the Application of Digital Technologies
May 11, 2015 @ 12:00 pm
-
2:00 pm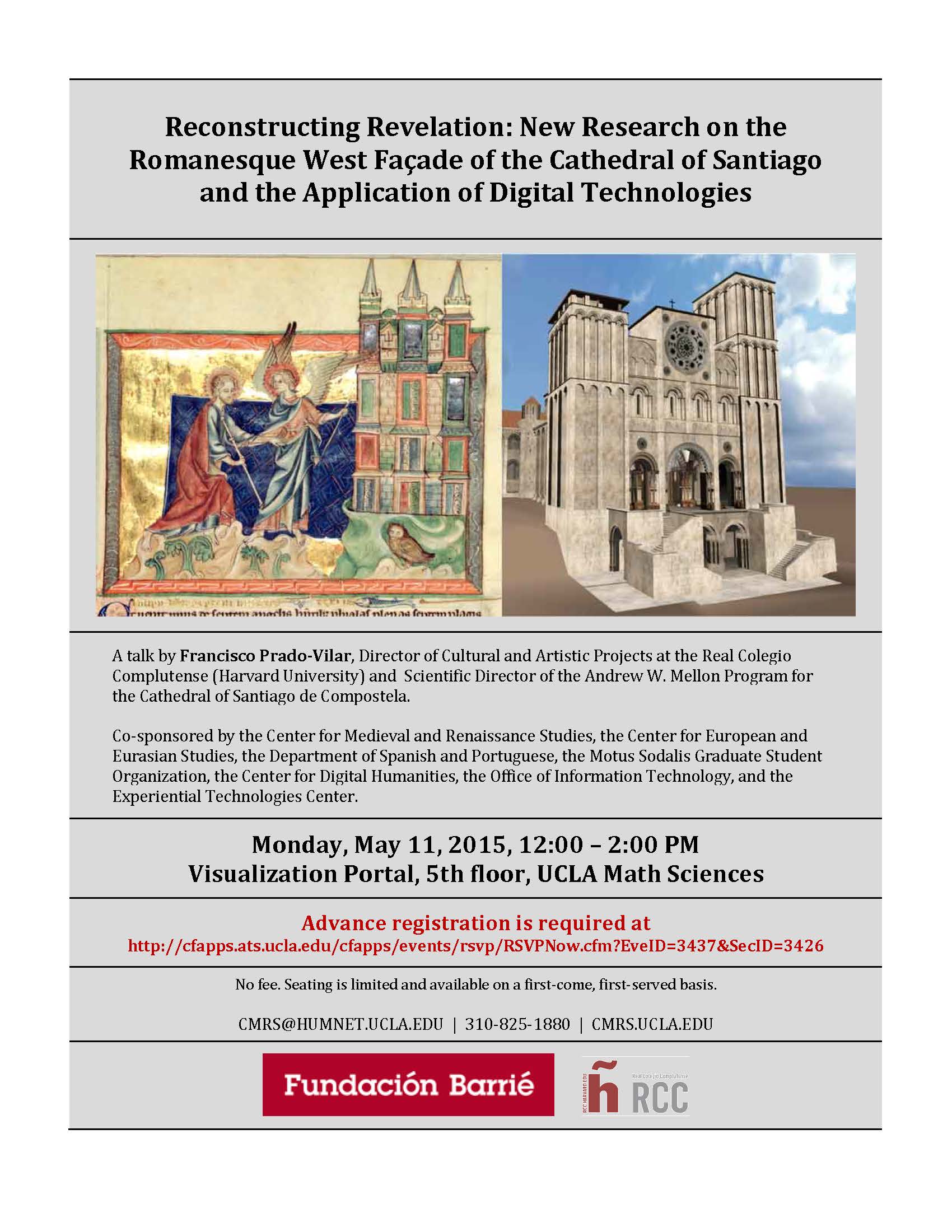 A talk presented by Francisco Prado-Vilar, Director of Cultural and Artistic Projects at the Real Colegio Complutense (Harvard University) and Scientific Director of the Andrew W. Mellon Program for the Cathedral of Santiago de Compostela.
Advance registration not required. No fee. Limited seating.
Self-service parking is in UCLA Lots 2, 3, 4 and 5. More information and maps at the UCLA Parking website.