IDEAS LECTURE SERIES 2016-17
November 15, 2016 @ 6:30 pm
-
9:00 pm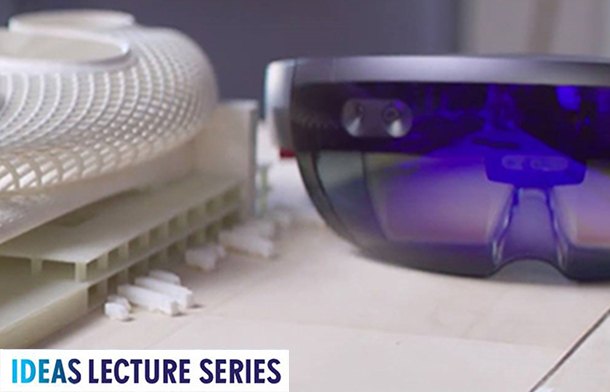 Technology is synonymous with transformation. Not all transformations are equal. Microsoft HoloLens takes us beyond traditional technology paradigms. Being the first self-contained, holographic computer, HoloLens enables you to engage with your digital content and interact with holograms in the world around you. Let's explore the opportunity HoloLens affords. This is our time.
TUESDAY, NOVEMBER 15, 2016 AT the IDEAS CAMPUS
6:30 pm    Happy hour – Free snacks and drinks will be served
7:30 pm    Main program begins * please arrive at 7:15 pm
Michael Ebstyne
Principal Program Manager, HoloLens

Michael's 20 years in technology have taken him from the Silicon Valley to Microsoft's HoloLens team. For over three years he helped HoloLens come from concept to product and helped deliver it to the International Space Station. He has 11 patents in data analytics and mixed reality. His mission is to unleash the rock-star within individuals enabling them to achieve extraordinary dreams.
Microsoft has a mission to empower every person and organization on the planet to achieve more. Its ambitions are to reinvent productivity and business processes, build the intelligent cloud platform, and create more personal computing. Microsoft culture is defined by a growth mindset that is diverse, inclusive, and customer-obsessed.
Location: 

3691 Lenawee Ave


Los Angeles, CA 90016
Contact: 
310.409.1604
Time: 
Lectures take place at 7:30pm on the IDEAS Campus (unless otherwise indicated).
Parking: 
Parking is available on site. Click here to see a map.