A.UD Lecture Series 2016-17: LORCAN O'HERLIHY
November 14, 2016 @ 6:30 pm
-
8:00 pm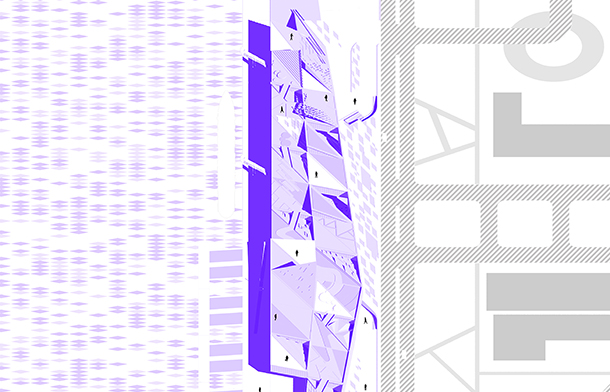 ABOUT
Lorcan O'Herlihy FAIA, founder and principal of LOHA, seeks opportunities to engage the ever-changing complexities of the urban landscape while embracing architecture as a catalyst of change.
Lorcan's professional practice has run in parallel to his academic and intellectual pursuits. He received a MA in Histories and Critical Thinking from the Architectural Association in London. He has taught and lectured extensively over the last decade, including at the Architectural Association, SCI-Arc, Cranbrook Academy of Art, and Columbia University.
In 2004 the Architectural League of New York selected O'Herlihy as one of the eight "emerging voices" in the US. In 2009, Lorcan was elevated to the prestigious College of Fellows of the American Institute of Architects. Lorcan's commitment to design excellence in commercial, educational and residential projects has earned over 85 national and local design awards, including a nomination for the 2016 Beazley Architecture of the Year at the Design Museum, London.
Perloff Hall is located on the UCLA Campus.
Perloff Hall, M-F, 9am – 5pm
Info: 310.267.4704
Lectures take place at 6:30pm in Perloff Hall Decafé (unless otherwise indicated)
Parking is available in Lot 3 for $12, purchase parking at the Westholme Ave and Hilgard Ave kiosk.
Alternative parking is available at Self-Service Parking Pay Stations  

Check the website for confirmation of all programs at www.aud.ucla.edu


The campus map is available at www.maps.ucla.edu/campus/
SPONSORS:
Taslimi Construction Company Inc.
Jensen + Partners
Pamela Burton and Company
Cindy Miscikowski
Plastpro, Inc. – Shirley Wang
John Ruble and Cecily Young
Shelter Co., Ltd.
Frederick Fisher and Partners
Shirley and Ralph Shapiro
William Morris Endeavor Foundation