Understanding your course website in CCLE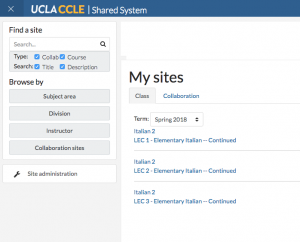 Official course websites at UCLA are created within CCLE through an automated process that begins with the registrar's system, and are normally available around 4 four to five weeks prior to the start of term.
Additionally instructor, student enrollment, and any TA information is synchronized automatically from the registrar's system daily.
If you don't see your site, but would like to get working on it, please email ritc@humnet.ucla.edu and we'll create it for you.
The basics – guides to setting up your site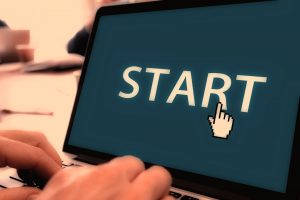 We have compiled several resources to make it as easy as possible for you to set up your own course site, and are happy to answer any questions you may have along the way. You are welcome to email ritc@humnet.ucla.edu with your questions or stop by the Teaching Resources Center at 1020 Public Affairs during our office hours.