UCAnnotate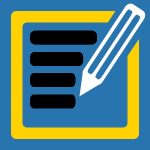 UCAnnotate facilitates critical and creative student engagement with texts, making it easy to assign exercises ranging from close readings and translations to peer feedback and collaborative comment threads.
UCAnnotate was retired in the Spring of 2020, and is not longer available for use.
If you'd like to discuss using a similar tool in your class, please contact us at ritc@humnet.ucla.edu and we'd be happy to help you work through solutions.