Speak the Words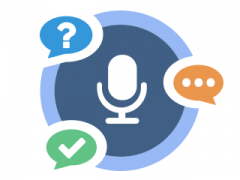 Answer a question using your voice
Description
A free HTML5-based voice recognition content type allowing authors to ask a question that should be answered with the user's own voice. Speak the Words content is created using only a web browser in H5P supported platforms such as WordPress, Moodle and Drupal. The speech engine used is currently only available in the Chrome browser.
This functions as an assessment and includes the following interactivity(s): – question
Use
For more information on how H5P types work and how they interact, see http://humtech.ucla.edu/instructional-support/ccle-activities-resources/h5p/.
Sample
Help and Resources
Logo and sample from https://h5p.org/documentation/for-authors/tutorials.