Impressive Presentation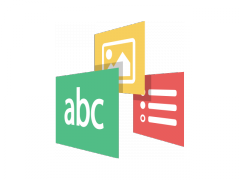 Create a slideshow with parallax effects
Description
Images, text and other H5Ps can be combined to create presentations with 3D transitions between steps. Note that it is experimental and creating Impressive Presentations might be very difficult or impossible for people not familiar with 3D creation tools.
This content type is an alpha version of a free HTML5 based content type allowing creatives to create 3D presentations with H5P in WordPress, Moodle or Drupal. The authoring tool is only tested in Google Chrome, does not work in Firefox.
The following options are available for creating effects when navigating through the infinite canvas:
Position camera (zoom, pan)
Rotate camera
Transform scenes (height, width)
This functions as and includes the following interactivity(s): – multimedia- question
Use
For more information on how H5P types work and how they interact, see http://humtech.ucla.edu/instructional-support/ccle-activities-resources/h5p/.
Please note that the Impressive Presentation editor is still experimental and is best suited for advanced-level H5P authors.
Sample
Help and Resources
Logo and sample from https://h5p.org/documentation/for-authors/tutorials.