Documentation Tool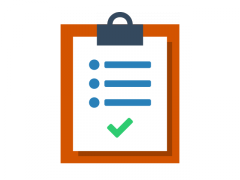 Create a form wizard with text export
Description
The Documentation tool can be used to create form wizards and outputs a document when the user has reach the end of the wizard. The Documentation Tool is fully responsive and works great on smaller screens as well as on your desktop.
This functions as a presentation and includes the following interactivity(s): – question
Use
This is a multipurpose content type that can be integrated into an aggregator content type, or used on its own. For more information on how H5P types work and how they interact, see http://humtech.ucla.edu/instructional-support/ccle-activities-resources/h5p/.
The Documentation Tool content type aims to make it easy to create assessment wizards for goal-driven activities. It can also be used as a form wizard. While editing, the author can add multiple steps to the wizard. In each step, the author can define which content goes into that step. Content can be plain text, input fields, goals definition, and goals assessment.
 
Once published, the user will be taken through the steps of the wizard. On the last step of the wizard, the user can generate a document with all the input that has been submitted. This document can be downloaded.
Sample
Help and Resources
Logo and sample from https://h5p.org/documentation/for-authors/tutorials.